In a companion blog examining the comedy of Ray Stevens this one offers a look at the serious side...a side of Ray that may surprise a lot of people who discover this blog starting with this entry without having read any of the previous blog entries that I've written. Ray recorded a lot more non-comedy songs than many realize and throughout a good portion of his career he fought valiantly to be recognized as a serious artist who happens to have a sense of humor.

The fight ended in a draw...Ray eventually had a lot of success with non-comedy material during the early to mid 1970's but because of the occasional comedy song the typecasting continued. Ray's legacy is his comedic material. When he signed to MCA Records in 1984, as far as research indicates, he signed as a country comedian and due to this turnaround in his career he enjoyed some of his biggest album sales up to that time. Previously, his singles greatly out-sold the LP's...which was the story for most artist's in country music.

Ray's serious work can be found on a whole host of albums for all the record labels he recorded for. There was never a time when he was completely comical...even on MCA...his final album for them at the time featured five non-comedy songs, which marked the first time in 6 years that non-comical recordings were found on his albums.

In his early years during the late 1950's through the early 1960's he was somewhat of a teen idol...he never managed to grab the headlines in such a way as Fabian or Tab Hunter or any number of singers...but he commanded that young audience due to the material he recorded at the time. A lot of the the songs were what is now known as teenage ballads...or teen pop...songs that typically found appreciation from teenagers. The earliest recording was "Silver Bracelet" which was an obvious love ballad aimed at the teen audience. This song was on the Prep label and it was released in 1957...and Ray often mentions how big the song was in Atlanta "but nowhere else".

Ray continued on recording teenage love ballads for Prep and then Capitol Records. He moved to the NRC label in 1959...more teen pop followed...then in 1960 he wrote and recorded a novelty single which came real close to being a national hit, "Sgt. Preston of the Yukon". This near-brush with national fame caused Ray to wonder that if he did more comical songs he'd get national exposure...and he was right. The very next year, now on Mercury Records, he put out "Jeremiah Peabody's Green and Purple Pills" and it became a Top-40 pop hit. The next single in 1962, "Ahab the Arab", made Ray a pop star...and even though he released a couple of love ballads in 1962 and 1963, they went virtually un-noticed. The songs in question were "Furthermore" and "Funny Man". However, Ray continued getting positive publicity for his love ballads and his comical songs but it was the comic songs that were hitting with the public...his "Santa Claus Is Watching You" was a holiday hit while the comical "Harry the Hairy Ape" in 1963 became a major Top-20 pop AND r&b hit...in addition to that, the comical story of the motorcyclist, "Speed Ball", became a Top-30 r&b hit as well.

Ray's success with his comical work came as a mixed blessing...and the fact that "Ahab the Arab" became a million selling Top-5 pop hit and was still just as popular in 1963 and 1964 I assume was just too much and Ray stopped recording. He left the Mercury label and went to Monument where he worked on recording sessions and did just about anything record producer's wanted done in the studio.

Ray quietly returned to recording in 1966 when Monument released a single called "A-B-C" which was a love song. Monument continued to believe in Ray and with the exception of one release, single after single throughout 1966 and into 1967 never reached the national charts. A total of four singles were released on Monument during the 1966-1967 time frame: "A-B-C", "Devil May Care", "Freddie Feelgood", and "Mary, My Secretary". The one single that reached the national charts was, you guessed it, the comical "Freddie Feelgood".

The fifth single Monument released on Ray came in 1968, "Unwind", it ultimately became the biggest charting non-comedy single for Ray up until that time. It reached the mid 50's on the Hot 100...higher than any serious song for Ray had gone before. The next single? Why, it was "Mr. Businessman", also released 1968. This single carried a bit of social commentary...it wasn't comical, though...it was topical. The song hit a chord with a lot of people who either mistrusted or felt contempt toward the businessman prototype in America. The single rose to a very lofty Top-30 on the Hot 100, the highest position of any of his recordings since 1963. This single became one of Ray's biggest songs during that period of his career and it wasn't without it's share of critics, either, who took offense to the song's "stereotypical" view point of business leaders. I happen to think that those who were critic's of the song were simply afraid of it's power within an age group that the older generation wasn't able to connect with, whether they admitted it or not. The song spoke the opinion of a lot of younger people at that time.

Just as ironic, though, Ray's greatest claim to fame with his non-comedy songs would

not

be with the younger crowd or the teenage set. Instead, Ray was having quite a time on the adult radio stations that played music that appealed to people over 35, mostly over 40. While Ray maintained a youthful audience, on the radio his singles were hitting stronger on Easy-Listening formats across the country. Top-40 played his songs, too...but his biggest showing on the national charts came on the Easy-Listening side where his crooning style of pop music was more appreciated. After Ray had a Top-30 hit with "Mr. Businessman" and the country saw his serious side once and for all, he decided to release a comedy song again and "Gitarzan" became a million selling Top-10 pop hit in 1969 and it shown once again that Ray's biggest commercial success came with his comedy material. He followed this with "Along Came Jones", a Top-30 pop novelty.

Ray went serious again with a mostly covers project called HAVE A LITTLE TALK WITH MYSELF...it was designed to showcase a brand-new song called "Sunday Mornin' Comin' Down" that Kris Kristofferson had written. The single did lukewarm in the sales department...stalling in the Top-85 on the Hot 100...and as far as airplay, it received some airplay...enough to help it reach the country charts, Ray's first ever single there...but it didn't reach the Top-40 portion.




1970 was a banner year for Ray...this was the year that saw Ray break out of the United States and become an international pop star thanks largely to "Everything Is Beautiful" which became one of Ray's biggest hits. The single itself sold over a million copies...close to three million by some reports. It easily went to #1 on the Hot 100...making this his first #1 hit and making it the biggest non-comedy hit of his career. Ray had been a recurring performer on Andy Williams TV show in 1969 and in 1970 he became the host of the summer replacement show for Andy...and that show needed a theme song and so Ray wrote "Everything is Beautiful". Gospel singer Jake Hess recorded a version of the song. Ray and Jake Hess both won Grammy awards in 1971 for their separate recordings. Jake won in a Gospel category, Best Sacred Performance, while Ray took home the Best Pop Vocal Performance.

Ray followed this single with "America, Communicate With Me" which reached the Top-50 on the pop chart but it had a stronger following with the over 40 audience, causing the single to reach the Top-20 on the Easy-Listening chart. The single was about tolerance and wishing everyone could get along. It was very topical...mentioning the assassinations of world leaders recently, how the rebel rousers confuse their followers with half-truth's from both political parties, and how everyone needs to see things more openly. It's quite a performance but today's listeners are turned off by this kind of song...it's a song seen by some as "disturbing" because of it's commercialism of social events. As you could guess, I don't hold that same philosophy. I feel anything is fair game.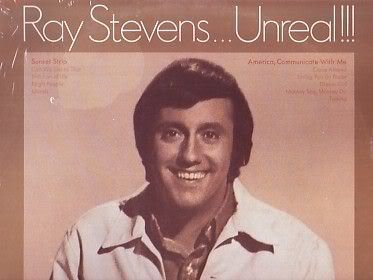 Another non-comedy performance from 1970, "Sunset Strip", didn't connect as much with Top-40 listeners but for those who fondly recalled the sounds of Brian Wilson and the Beach Boys, it was a worthy tribute and it, too, reached the Top-20 on the Easy-Listening chart. Ray closed out 1970 with a brand new novelty song called "Bridget the Midget The Queen of the Blues". In this very funny recording Ray sped up his voice to mimic the Chipmunk sound effect as he played the role of go-go dancing sensation, Bridget, who only stood 2 feet tall. Naturally, some people are put off by such outrageous forms of entertainment, not to mention some feeling that the sound effects were belittling to midgets, no pun intended. However, the single did have it's share of fans and while it graced the lower portion of the Hot 100's Top-50 here in America, it danced up to #2 in England in early 1971...

This isn't to say that the British population was very fond of this recording...but those who were buying music at that time loved the song enough to send it to the runner-up position. Naturally, you had the critic's in fits about the song and wondering "what happened to good music?". Again, that's the art of novelty songs...you love 'em or hate 'em.

Ray dabbled with gospel music late in 1971...he found success with "Turn Your Radio On", "A Mama and a Papa", and "All My Trials". Each single did well on the Easy-Listening charts throughout 1972...and "Turn Your Radio On" even went into the country Top-20. It was his second Top-40 country hit after "Everything Is Beautiful" crossed over. After Ray had some success with his "Nashville" single and album of the same name in 1973 it was back to comedy...this time with "The Streak", a novelty that capitalized on the streaking fad of 1974. The song, as I've mentioned elsewhere, became the biggest single of his career...staying at #1 on the pop charts for multiple weeks and reaching five million in overall sales. The rest of the decade saw Ray record non-comedy songs for the most part, including a 1975 Grammy winning performance of "Misty" recorded as a Bluegrass song. He did slip in two novelty singles by the end of the 1970's. "In the Mood" and "I Need Your Help, Barry Manilow". Each of those singles reached the country and pop charts...and "In The Mood" charted in England as well in 1977.


This is a poster that was released in 1976 to promote Ray's debut album for Warner Brothers, JUST FOR THE RECORD. This album was sensational if I do say so myself. It features a lot of songs whose titles suggest music/rhythm in some way or another like "One Man Band", "Can't Stop Dancing", "Honky Tonk Waltz", and "Country Licks". Other songs from the album include love ballads like "Cornball" and "Once In Awhile" and the bluegrass version of "You Are So Beautiful".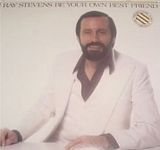 This particular album featured slow love ballads for the most part...but there were a few exceptions...a few of the songs were mid-tempo and one in particular, "Comeback", was quite the performance. I like all of the songs but for me the standouts are "L'amour", "You're Magic", "Two Wrongs Don't Make a Right", "The Feeling's Not Right Again", and the title track, "Be Your Own Best Friend".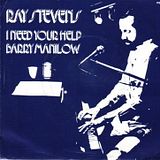 "I Need Your Help, Barry Manilow" was a spoof of one of the biggest pop singers of the day. The single reached the Top-20 on the newly named Adult-Contemporary chart in 1979. The image you see of Ray on the picture sleeve is a spoof of Barry Manilow's second album, from 1974, called BARRY MANILOW, II.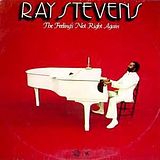 This was the album that contained "I Need Your Help, Barry Manilow". Warner Brothers and Ray, apparently, were caught by surprise when the single became a hit and with no album to support it they decided to go through his 1976, 1977, and 1978 albums and pick what they felt were the best non-hit songs and build an album around "I Need Your Help, Barry Manilow". The fact that Ray, in 1978, had recorded a song called "The Feeling's Not Right Again" gave inspiration to name the 1979 album after that song and because Barry himself once had out an album called TRYIN' TO GET THE FEELING why not just spoof that album cover the way they spoofed his debut album, BARRY MANILOW II, for the picture sleeve on the single. This FEELING'S NOT RIGHT AGAIN album is how Ray ended his association with Warner Brothers...on a high note.

Within months he was recording at RCA records.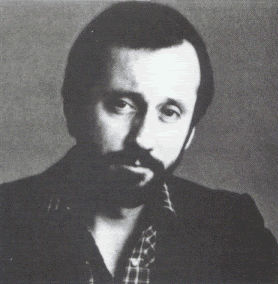 An often used publicity picture of Ray during his RCA years, 1980-1983. Ray made the country charts with a series of non-comical songs for RCA, his biggest being "Night Games" which hit the country Top-20 late in 1980. It fit right in with the Urban Cowboy music of the era. His biggest hit for RCA, though, was the comical "Shriner's Convention" early in 1980.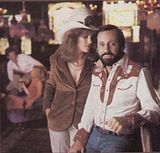 Photo from Ray's non-comical 1981 album, ONE MORE LAST CHANCE, for RCA. It featured the late 1980 hit "Night Games" and the Top-40 country title track, with a glorious steel guitar featured throughout.

Ray continued to perform non-comedy songs on his albums up through 1983 prior to his move to MCA in 1984...from that point forward he purposely released comedy recordings since those were his biggest selling throughout much of his career.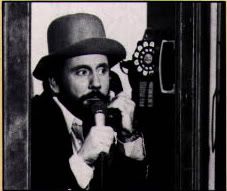 He recorded a fine collection of serious material that gets over-looked with the exception of "Everything Is Beautiful", "Misty", and "Mr. Businessman". His singing is impeccable and his delivery is all his own. Bluesy country is what I once seen applied to the style of country music Ray sang throughout the late '70s and early '80s. Check out the material he recorded for Warner Brothers and RCA, 1976-1982, and his Mercury album in 1983, simply titled, ME. His 1970's albums on the Barnaby label, 1970-1975, are filled to the brim with non-comical recordings.



This collection comes from the Warner Brothers label...released in 1995. THE SERIOUS SIDE OF RAY STEVENS features songs at random that Ray recorded during his stay with the label, 1976-1978.