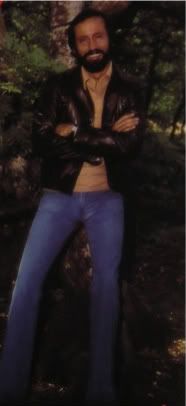 It's a wonderful time to be a Ray Stevens fan. You all know who I'm talking to! The latest music video smash hit from Ray Stevens, "
Caribou Barbie
", is pulling in healthy numbers at
You Tube
in 2 days time. It's fun to see the progression of play totals to higher and higher. Yesterday the video was sitting at 1,138 hits. Well, in a matter of hours that number rose to 7,019 which indicated more than 5,000 people had viewed the music video in a few hours time. This kind of reaction is good but it got even better as the day and night wore on. It jumped from 7,019 to 8,670...and then throughout March 12th and March 13th it continued to steadily rise in play counts: 9,528...10,528...11,384...and currently "
Caribou Barbie
" is sitting at 12,200 hits. A lot of the success of this music video is thanks in large part to social network and video hosting web-sites. This means that traditional methods of getting music exposed, such as radio airplay, has more bolder competition than before. The fact that record companies are actively using places like
You Tube
and
Facebook
and
Twitter
, among others, to promote songs and artists, it gives on-line exposure credibility and a force to be reckoned with. Obviously the social network publicity is mostly, but not always, used by artists who can't get exposure on mainstream radio stations. This new way of getting around radio is becoming something of the norm. Ray currently is enjoying that success!!