The
Nashville Cats
program was everything I had hoped it would be. There was a lot of discussion about Ray's years as a session artist and as a music arranger...as well as his songwriting and music publishing. The program was hosted by Bill Lloyd and it ran an hour and a half. Practically every facet of Ray's career was touched...a lot of the conversation as I mentioned was directed at Ray's behind-the-scenes work.
Ray spoke about all of the important people in his career from Bill Lowery to Chet Atkins and all of the artists whom he produced and did sessions with. Throughout this special program they would show pictures of Ray at various times in his career and they'd also show pictures of album covers and 45 RPM's. One of the recurring segments was the audio sample. The host played audio clips of 1957's "
Silver Bracelet
" and 1958's "
Cat Pants
". Ray's years on NRC was mentioned and this led into a discussion about Bill Justis and Ray's almost hit single, "
Sgt. Preston of the Yukon
". Shelby Singleton and Jerry Kennedy were spoke of frequently during this portion of the program...which brought us to 1961 and Ray's signing with Mercury Records.
The host brings up the recording sessions that were increasing as well as Ray's move to Nashville in January 1962. Ray mentioned that in one recording session he was part of three future hit singles: Joe Dowell's "
Wooden Heart
", LeRoy Van Dyke's "
Walk on By
", and his own recording, "
Ahab the Arab
". The host, as well as Ray, remarked how amazing and unusual such a feat is especially compared to today when a musician might play on 30 recordings and maybe 1 or 2 in that stretch of session dates becomes a hit. The host plays audio clips of some of the songs being talked about and remarks to the audience that "
Jeremiah Peabody
" was Ray's first national hit song.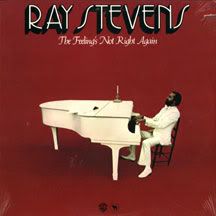 Some new information that I wasn't aware of was discussed as well...during Ray's talk about his career as an A&R man he informs everyone that he discovered the song "
Don't Go Near the Indians
" which would become a huge hit for Rex Allen. Ray relates a story about how when he was at the studio he was wearing some badly worn shoes and Rex happened to take notice of them. After Rex had a hit with the song Ray found, according to Ray's recollection, Rex bought Ray a brand new pair of shoes as a gift. The conversation then turns to Brook Benton...specifically a song Ray and Margie Singleton wrote, "
My True Confession
". The host plays an audio sample of the song and this leads into a segment about the other songs Ray had a hand in creating for other artists. There are audio samples of a Dusty Springfield recording, "
If Wishes Could Be Kisses
" and then a Charlie Rich recording in which the string arrangement was put together by Ray.
The conversation next turns to Chet Atkins...the host brings up "
Frog Kissing
", a song Chet sang with harmony from Ray. Ray talks of Chet's influence and how Chet would keep him busy on recording sessions. They play an audio sample of Skeeter Davis' single, "
Sunglasses
", in which Ray was the piano player on the session. Chet was the producer and one of the guitar players on the song...the others were Ray Edenton and Jerry Kennedy. The session happened in the summer of 1965. A year earlier, at another Skeeter Davis session, Ray shared piano duties with Floyd Cramer on the song "
Let Me Get Close to You
". Also on that session was Jerry Reed, Ray Edenton, and Wayne Moss on guitar. Pete Drake on the steel guitar and Buddy Harman on drums.
The connection to Dolly Parton was brought up around this same time. The host plays an audio sample from a Dolly session that Ray produced. The host brings up Elvis Presley and this leads into discussion about the only Elvis session that Ray played on...a song that enlisted the talents of Charlie McCoy as well. The irony of the whole situation is Ray and Charlie were called on to play instruments neither were noted for. The two of them played trumpets! Ray is a multi-instrumentalist but the piano family of instruments is what many people associate him with...while Charlie McCoy is noted for his harmonica playing. The host plays the recordings where the trumpets can be heard. We've made it up to the late '60s where Ray and the host have been discussing more session work, the Monument years, as well as "
Sunday Mornin' Comin' Down
".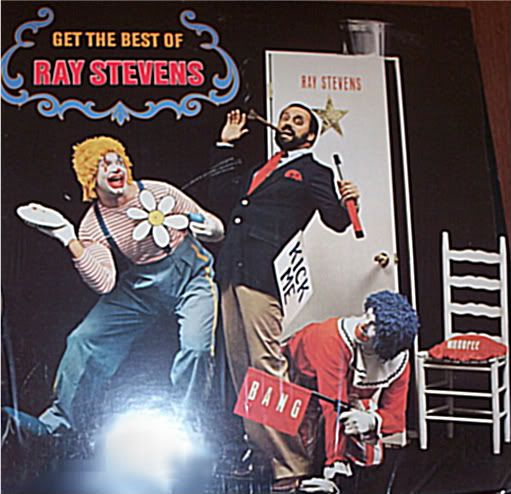 One of the most unique things that happened was the presentation of a black and white clip of Ray singing "
Everything Is Beautiful
". The performance was taped in 1973 for a Dean Martin program. The short film featured Ray and a bunch of kids near a lake or a beach...it was sort of like a music video. I had never seen the footage until then. They discuss the song and the Andy Williams summer show that Ray hosted. It's mentioned that the song won Ray a Grammy. The host names off several more hit songs from Ray prior to showing a video clip of Ray from 1975 singing "
Misty
", another Grammy winner. It's the video from the
Pop! Goes the Country
DVD collection. It was right about then when the host named off several more of Ray's hit songs for Warner Brothers, RCA, and MCA and then the second part of the salute was underway...Ray singing several songs.
He sang "
Everything Is Beautiful
"; he sang a line of "
Have a Little Talk With Myself
" which an audience member suggested...a song Ray wrote/recorded in 1969 and perhaps had never sang in concert since the early '70s I might add!! Predictably, Ray didn't know the words since he hadn't sang the song in decades but he did sing a line of the song and thanked the audience member and remarked he was flattered that someone remembered the song. Ray also sang "
Safe at Home
", a shortened version of "
Turn Your Radio On
", and to close the show he sang "
Mr. Businessman
", dedicating it to Bernie Madoff. It was an outstanding program from start to finish!!
Throw the Bums Out!
We The People commercial