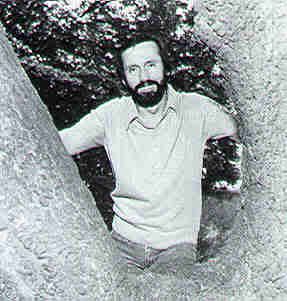 Gaze your eyes upon the 1975 Ray Stevens picture that I use as my computer's desktop background. This picture was shown inside a CD fold-out cover. The CD in question is the 1997 Rhino project
The Best of Ray Stevens
. I scanned the picture and saved it. I have no doubt that it was taken around the same time the other pictures of Ray were taken with the outdoors background.
I often use this picture in my You Tube video montages. There is another picture in that fold-out cover that I use a lot of, too. It's the picture of Ray sitting at his piano in a recording studio. He's grinning and full of beard. I don't have an exact year for that picture but I've often said it was 1973 since he appeared on his
Losin' Streak
album with his famous facial hair for the first time. I will do a spotlight on that album in the days to come.