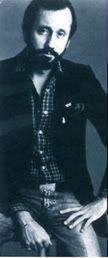 A few more days still remain before we turn our attentions to January 24, 2011. This is the date that Ray Stevens celebrates a birthday. I purposely hadn't written much about it because I want to save most of my enthusiasm for the birthday blog I'll be writing. I'll more than likely do one of those career time-line's again...but I hadn't decided if I want to focus on awards or focus on something else altogether. I often don't single out his awards because there's only a few that I know of...ones that have become public knowledge through the years. I don't, unfortunately, know how many certificates he's gotten from music publishing companies through the years for the songs he's published. Publisher awards generally aren't given a lot of media attention but I'd like to know how many he's gotten...just out of curiosity. I'd also like to know if he's ever gotten any radio station awards or certificates...or any certificates from any of the weekly music charts that were in publication. Although these kinds of awards are perhaps only interesting to die-hard fans I nonetheless wish I knew the extent of Ray's awards, honors, and industry-related certificates. I know of quite a few of his awards...but I'm sure there's plenty more I'm unaware of.
Meanwhile...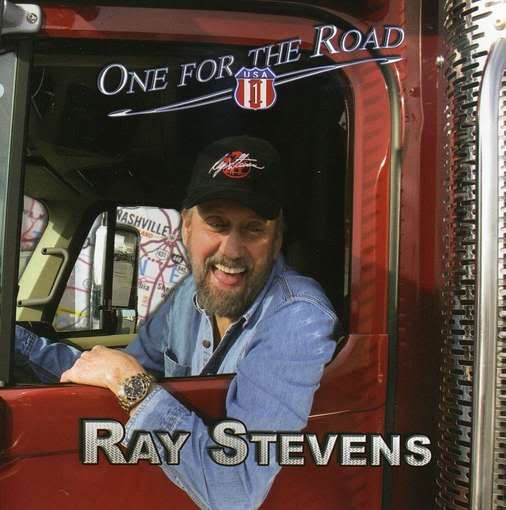 Here's a CD that I wrote about in 2009...it's the Ray Stevens trucker CD,
One For the Road
. The availability of the CD, at first, was exclusive to Pilot truck stops across most of the country. The CD didn't get widespread distribution until the fall of 2009...officially going on sale after Labor Day 2009. The trucker CD should have been publicized more than it was but a little ol' song late in 2009 got in the way. I'm speaking of "
We The People
"...the music video that hit You Tube early in December of 2009 and it's been consistently popular ever since. How popular? As of this writing the video's nearing 4.1 million hits...actual view count is 4,094,337 and climbing! Since the release of that music video late in 2009 Ray's been releasing topical and politically-themed material ever since...with another music video, "
Come to the USA
", having amassed 4,755,314 hits. Several other topical music videos released by Ray throughout 2010 obtained hundreds of thousands of hits...a couple obtaining more than half a million each.
One For the Road
is one of those projects which features brand new recordings along side previously released material. There are 15 songs on the CD...7 of which were brand new to his career...while the other 8 run the gamut from re-recorded material to previously released material. I darkened the names of the 7 new songs for quick reference.
1.
Concrete Sailor
2.
Convoy
3.
Right Reverend Road Hog McGraw
4.
Cooter Brown
5. Jack Daniels, You Lied To Me Again
6.
Hangin' Around
7. Hang Up and Drive
8. Bon Temps Roulette
9. Oh, Lonesome Me
10.
Never Too Late
11.
Retired
12. Mary Lou Nights
13. Mississippi Squirrel Revival
14. It's Me Again, Margaret
15. The Streak
The final three tracks come from the recordings made in 1992 for the
Comedy Video Classics
project. "
Convoy
", track 2, is not necessarily a new song...but it's the first time it's been covered by Ray. The original version by C.W. McCall still gets played every so often on the scores of classic country music radio stations...the bulk of which are hitting the satellite and internet markets. Ray's version of the song keeps basically the same arrangement as McCall's but it doesn't feature the audio effect of Ray sounding as if he's talking on a CB. "
Concrete Sailor
" is absolutely wonderful...the loneliness can be heard throughout the song.