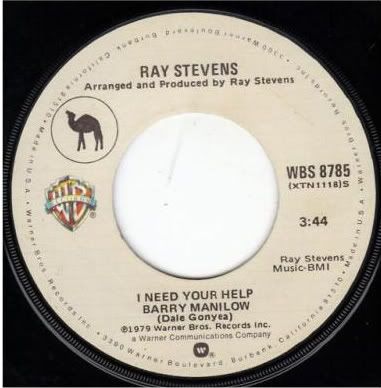 I rarely make mention of the follower link but in case there are those who over-look this feature, due to all of the wonderful distraction of information and images contained on this blog page, let me introduce you to the "follow" link. It's located off to the right side of the page. Once anyone becomes a follower they will be updated whenever I post a new blog entry. It's a good thing to be a follower simply because I've been known to write 2 or 3 blog entries per day but then sometimes I take a break. As is the case now, I've been in the process of taking a break. Actually, this is my first entry on this specific blog in a span of 10 days. My last blog post was on November 19th. I've often found that when I do take a hiatus that whenever I return and publish a new blog entry it doesn't show up in the Google blog search right away...but if you're a follower you'll be alerted to the new entry automatically...and this would eliminate the potential problem that some may experience of not being aware that there's a new Ray Stevens blog entry that I've written.

As 2010 comes to a close...we're nearing December...but as 2010 comes to a close I thought I'd close this blog entry with an image of the comic strip that appears on the back of the 1980
Shriner's Convention
album. Ray Stevens released the album in 1980 and it reached the Top-10 on the Country album chart. Depending on the running time of a concert or a TV appearance Ray often performs this song as a medley with other recordings or he omits parts of the song in favor of the first and last verse. "
Shriner's Convention
" runs well over five minutes and you can find various blogs of mine which give lengthy description of the song, album, and it's impact on his career. Media coverage of the song was healthy...and Ray found himself on the cover of
Country Song Round-Up
.
The magazine did a write-up of his career, to date, and like most write-up's of Ray during this time period it focused a lot on his over-shadowed and under-rated serious work amidst the success of a hit comedy single and album. The eye-grabbing sub-heading "
More Than Meets the Ear
" is a reference to the many different styles of music that Ray's recorded. Inside the magazine revealed the complexity of an artist known for having success with comical projects but longed to have the same commercial notoriety for serious work...not that he didn't take comedy seriously...it's just that during much of Ray's career the comical image and reputation is what the public at large was mostly aware of and what most television programs wanted to highlight. In spite of the comical successes Ray enjoyed late in 1979 and into 1980 with his final Warner Brothers single, "
I Need Your Help, Barry Manilow
" and his RCA debut single, "
Shriner's Convention
", Ray would go on to record three consecutive non-comical albums:
One More Last Chance
and
Don't Laugh Now
in 1981 and 1982 for RCA and then
Me
in 1983 for the Mercury/Polygram label. After the release of the 1983 album...which went virtually unnoticed throughout the latter half of 1983 and into 1984...Ray went to MCA Records and became a country comedy performer and from that point forward the comedy direction was there to stay.