It's been a great Ray Stevens weekend so far for a lot of us fans. Yesterday night we had the opportunity to hear Ray on the
Grand Ole Opry
. I enjoyed the performances and my earlier assumptions were proven correct...Ray did in fact sing more than 2 songs last night. He sang a total of 4 songs altogether. In her introduction Jeannie Seeley remarked how she and Ray were once label mates on Monument Records. She also commented on how Ray is largely popular for his comical material but reminded the audience that he can be serious in recordings, too. In my opinion the performances from Ray were high-energy and indicated that Ray continues to thrive on a concert stage when he's playing to an audience. Audience reaction was loud and the cheers were exceptional as he came out on stage. Obviously since the performance was on radio I have no idea what he wore but he did use his own band and back-up singers during his segment...I know as much because Jeannie Seeley commented on how great he and his group performed.
What did he sing? He kicked off his segment with "
Such a Night
", a song from his 1982 album,
Don't Laugh Now
. The picture above is from the flip-side of the album. I'm sure all of you Ray Stevens fans are well aware of what the front of that album looks like...but from time to time I like to post the album's flip-side image. Afterward Ray talked very briefly about his latest album,
We The People
, and about his recent new-found career of making music videos for You Tube...but instead of performing one of those music video songs he was referring to he decided to perform a non-music video song from the collection called "
If 10% Is Good Enough For Jesus
". This particular song was a great performance as well and very political which is why it's included on the
We The People
collection...but the song doesn't single out any specific political party or group...so that's probably one of the reasons it was picked...another reason being the time constraints. Two fast, up-tempo songs to kick off the segment meant there would be enough time for a couple of longer songs...which is what we got.
The third song of the set was "
Mississippi Squirrel Revival
"...which for a lot of the middle age general public is the song identified with Ray Stevens the most. He apparently didn't have what he calls his Gabby Hayes hat or he would've perhaps performed "
It's Me Again, Margaret
". He's often said that he won't perform that song unless he has one of those hats that he can wear during the performance. I forget what that style of acting is...it's as if one can't perform a particular role unless they're "in costume" and completely consumed in the character. Maybe it's called method acting? Anyway...the fourth song of the set was "
The Streak
". Ray was called back by Jeannie Seeley to sing one more time and so Ray's portion of the Opry closed with that song. In performance the song can run anywhere from three and a half minutes to over four minutes depending how much ad-libbing Ray happens to do with the lyrics. All in all it was an up-beat energetic performance.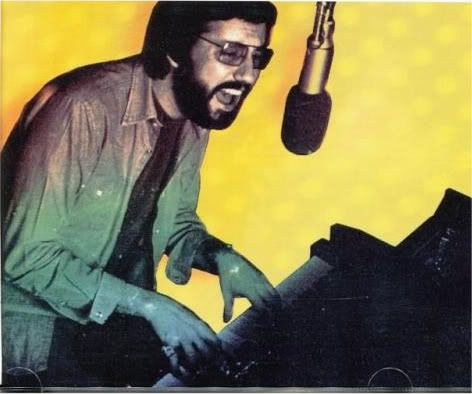 In addition to the Opry appearance Saturday night there was also the airing of the PBS special from Marvin Hamlisch. This special was taped during the spring of 2010 and it finally aired in my area Saturday night. The special was played as part of the recurring pledge breaks as I commented on in my last blog entry. A DVD of the un-cut special as well as a CD was being offered during the pledge breaks...the allure being that viewers would get something like 20 additional minutes of performances that weren't shown on television. Ray's participation in the show included a performance of "
Misty
", his Grammy winning song from 1975. He introduced the Peaches and Herb duo and later was brought out to perform his 1970 #1 hit, "
Everything Is Beautiful
", which included a cast sing-a-long. I loved the performance...it started with him at the piano before he made his way to center stage. By the time he got to the chorus all of the artists that took part in the special were standing in the background singing along. It's been recorded by hundreds of other artists through the years. Meanwhile, the special is called
Marvin Hamlisch Presents the 1970's: The Way We Were
, and as I mentioned in a previous blog entry, it will air multiple times on PBS stations across the country so keep checking local PBS schedules for the air dates in your area.