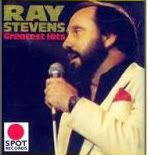 Kicking off the month of September...did someone mention Ray Stevens by any chance? If so then you've come to the right blog in the blogosphere. Whatever questions or suspicions or whatever you have pertaining to Ray Stevens this is one of the few places on-line to seriously discuss Ray Stevens. The blog features a lot of information, fan-driven, about Ray Stevens and it shows a time-line on the right side of the page giving an almost year by year breakdown of Ray's career. I don't expect or suggest anyone to go reading through all of the blogs I've written since 2008...the task of doing such a thing would be time consuming and exhausting. I sometimes bring back a topic I've already written about but I always end up adding more...several of my Ray Stevens blogs focus on particular albums he's recorded...and often I purposely repeat some of my blogs so that anyone who discovers this blog site won't have to go through reading the mountain of blogs I've previously written...in other words chances are I'll expound on something I'd written in the past.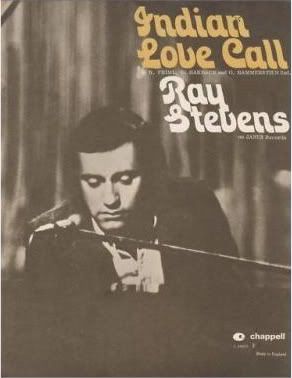 Ray doesn't perform this song in concert anymore...I think he may have performed it during the era it was a hit for him which would have been 1975...but I don't think he's performed "
Indian Love Call
" with any consistency since then. It's a vocally challenging song in it's original form but Ray's version makes the vocal even more challenging. Ray changes the song from an uptempo sing-a-long to an almost R&B-style delivery...simply put Ray's version isn't the style popularized by Slim Whitman. Where can you see Ray perform this song? Well, I'll tell you! You can see Ray perform this song on a 1975 episode of
Pop! Goes the Country
which is available on DVD. In the episode Ray has his beard so he doesn't look as he does on this song book. The DVD is titled
Pop! Goes the Country, Volume Four
. In the episode Ray not only sings "
Indian Love Call
" but he also sings "
Misty
", "
Twilight Time
", and does a short, cultured version of "
The Streak
". You can Google the name of the DVD for more information or visit their website at Classic Country DVD.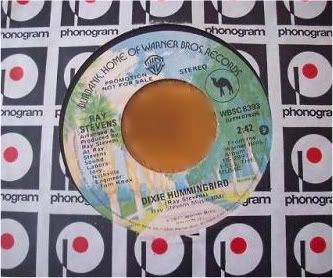 As I often say, "
Dixie Hummingbird
" is one of my favorite Ray Stevens songs. The funny thing is I first heard the song in 1995...it had been recorded by Ray in 1977! This is one of the things about Ray that often gets overlooked...while a lot of his comical songs are topical and can be dated...a song like "
Dixie Hummingbird
" sounds as if it were written by Ray today. This is what you call timeless. I can't exactly say what it is that I like about the song...I could say I like the opening narration...but I'd also have to say that I love the melody of the song and the way Ray sings the lyrics. Given that the song has hummingbird in it's title we're going to hear humming take place at various points in the song. Ray happens to do this during the instrumental breaks in the song. This isn't pleasant humming, though...this song is deep in dixieland/swing and loud accompaniment that the humming that takes place is rather intense and driving. The song comes from his 1977
Feel The Music
album on Warner Brothers.